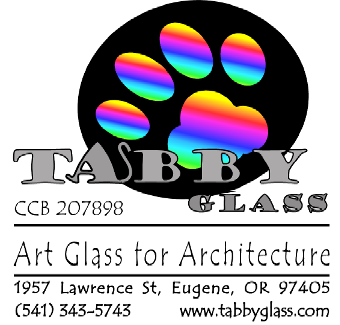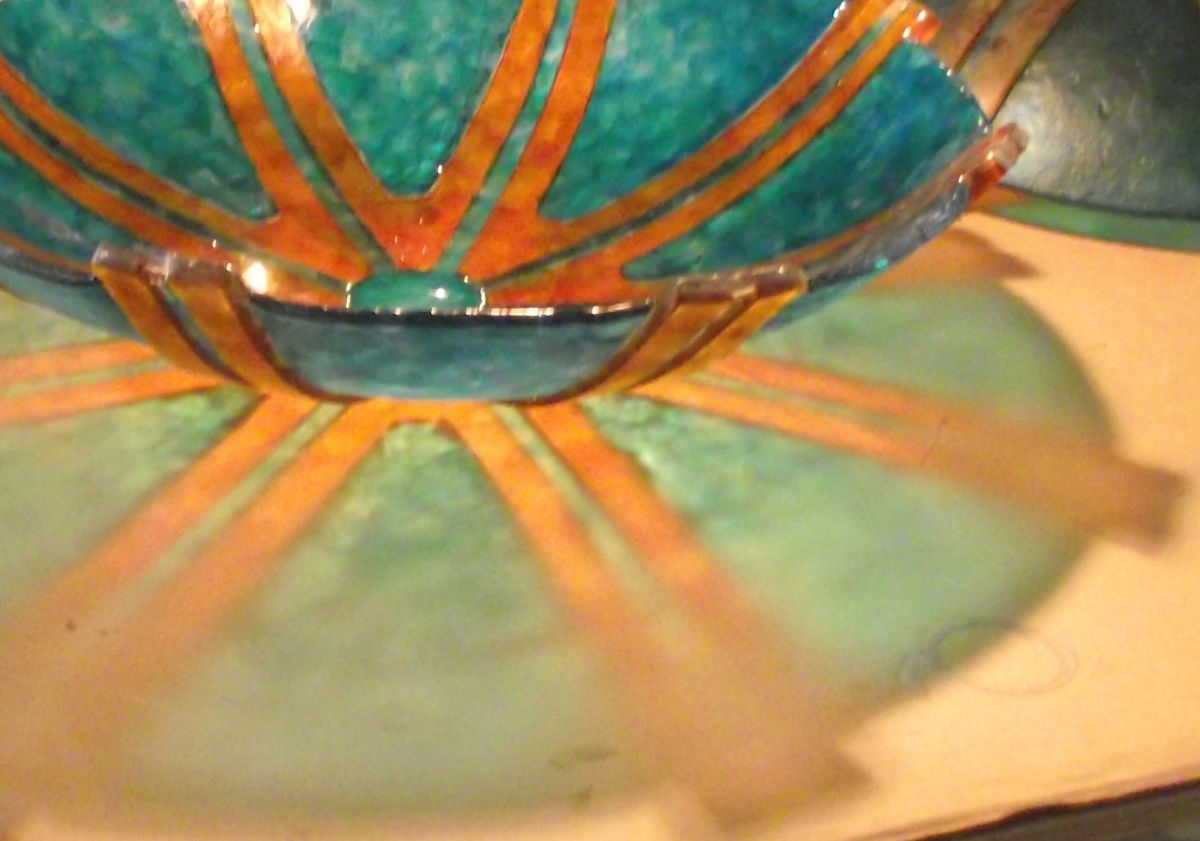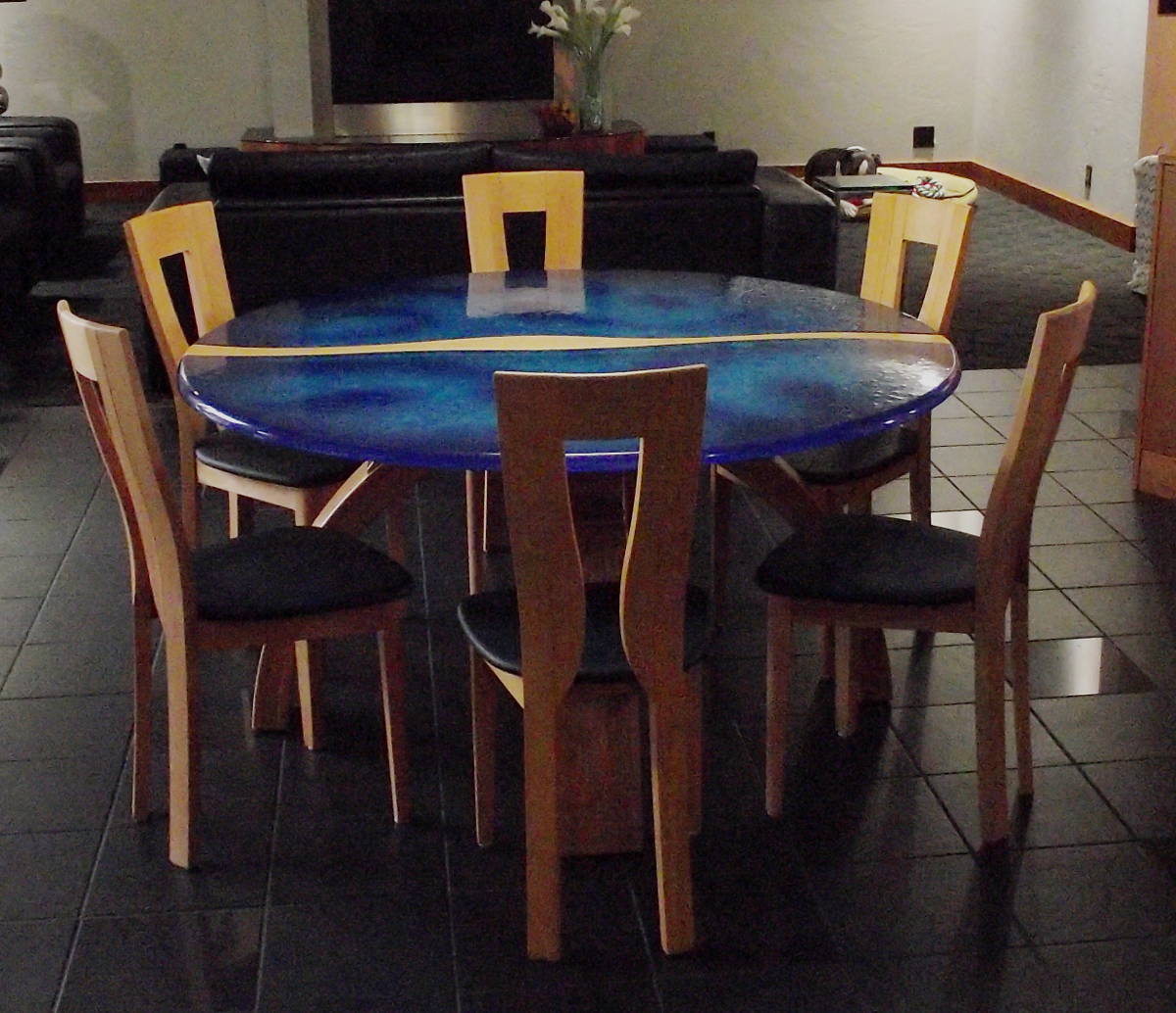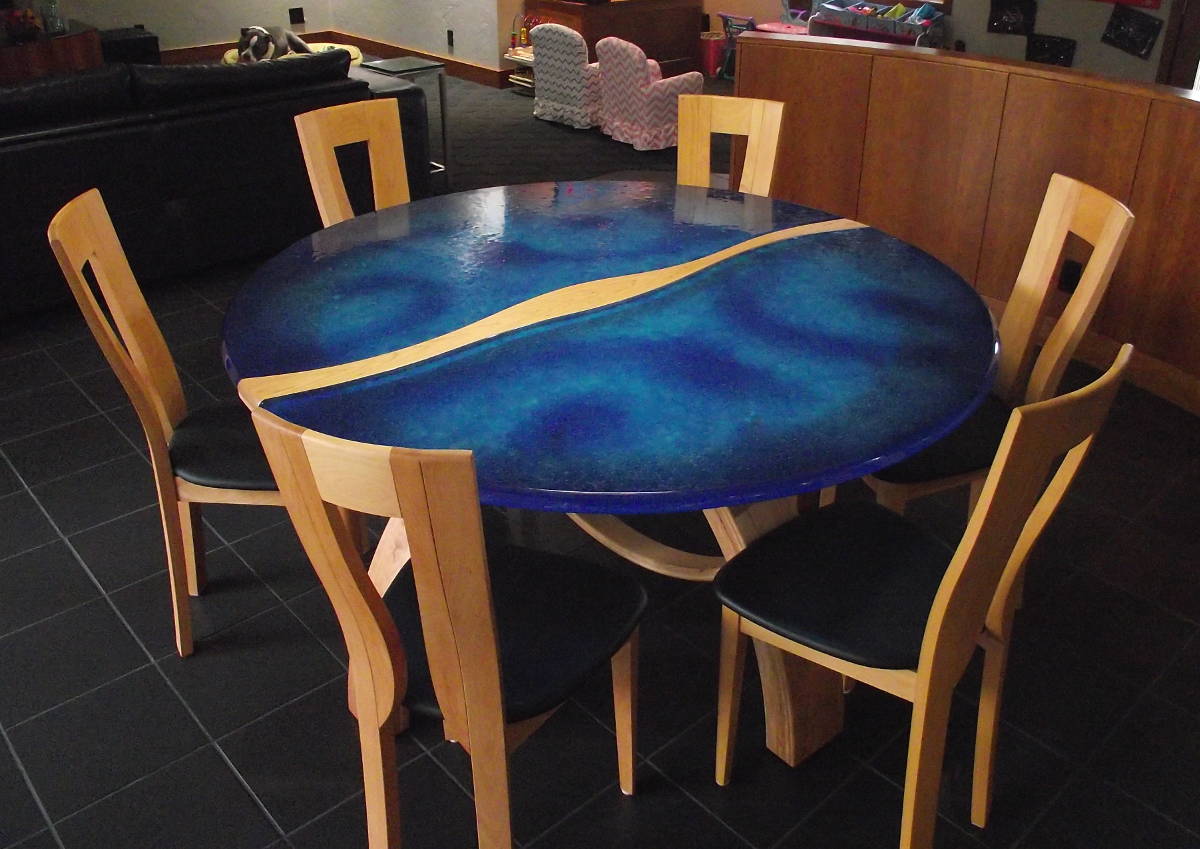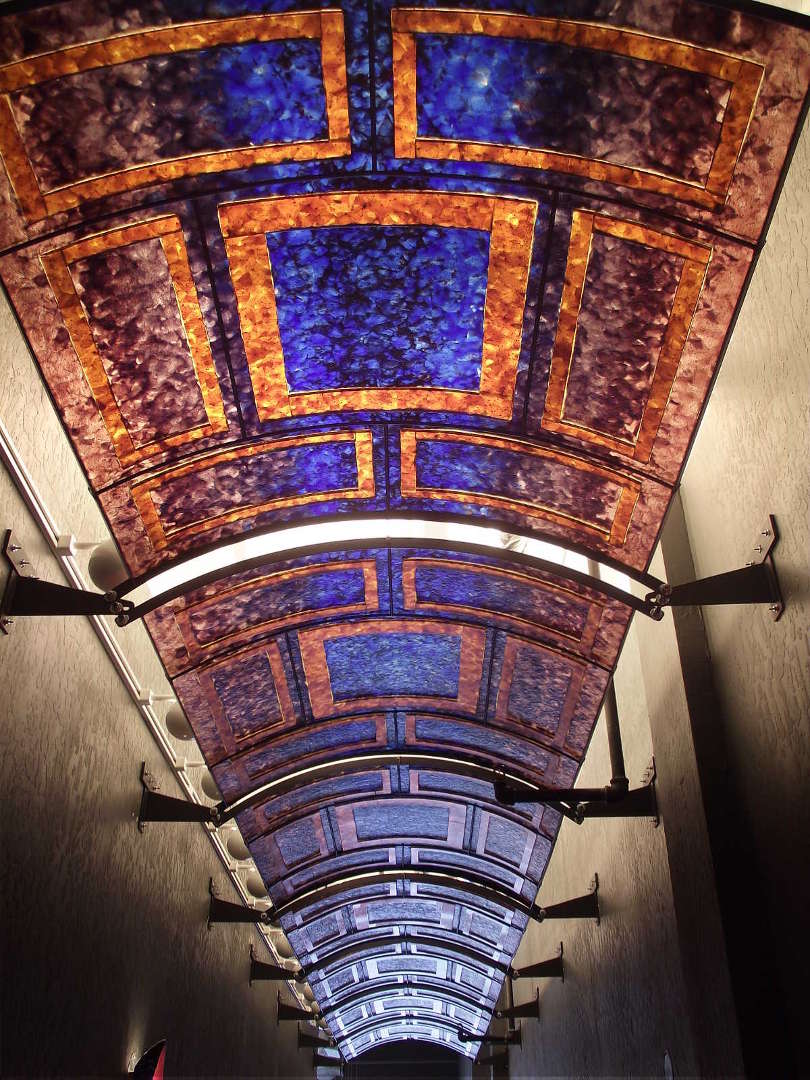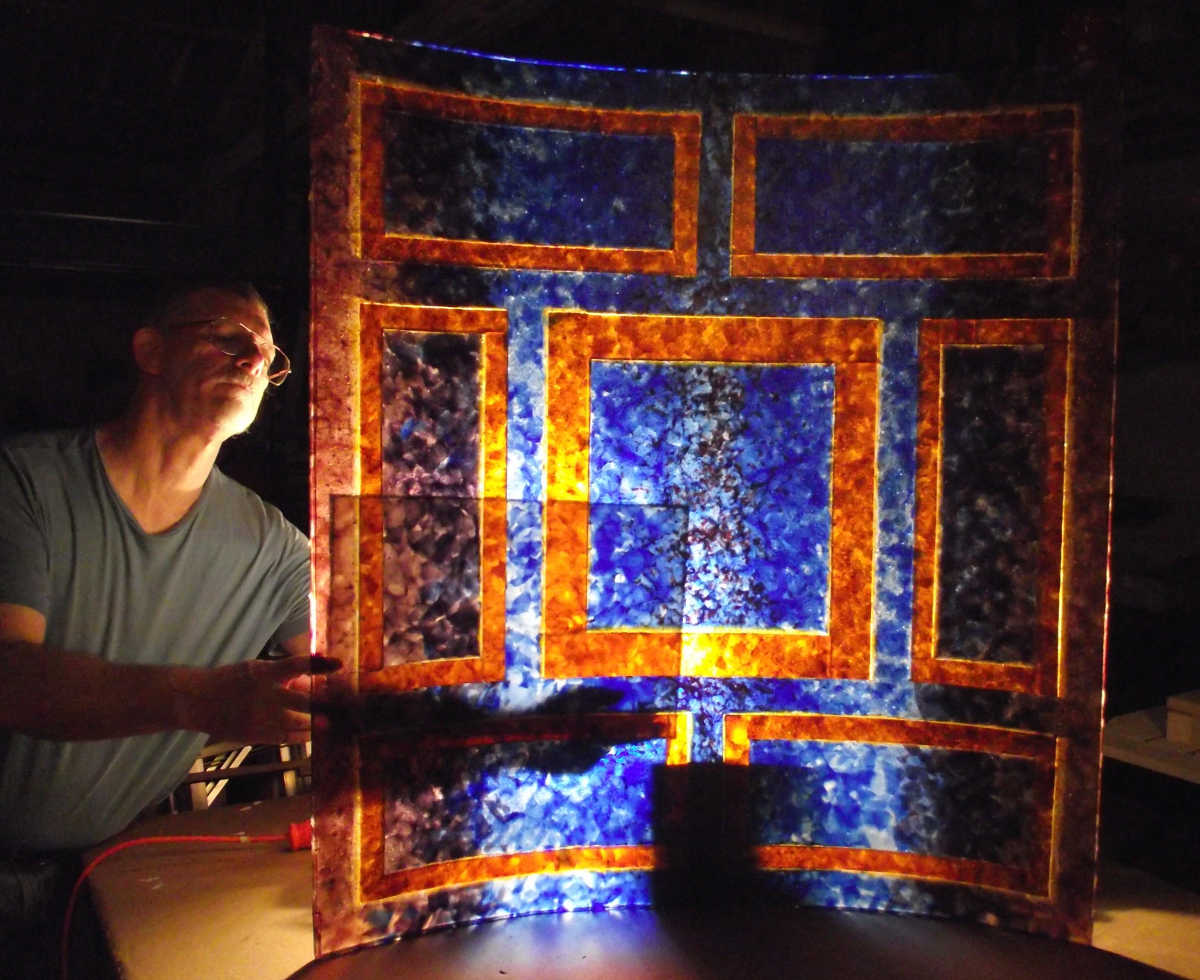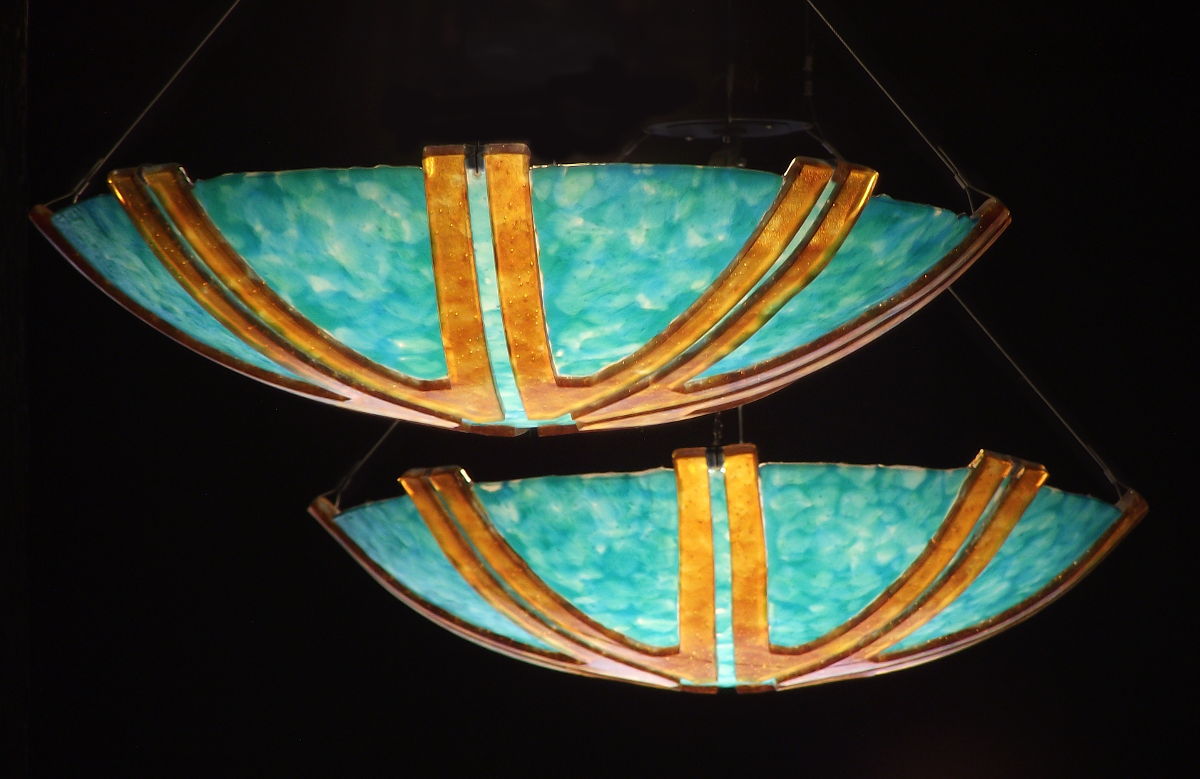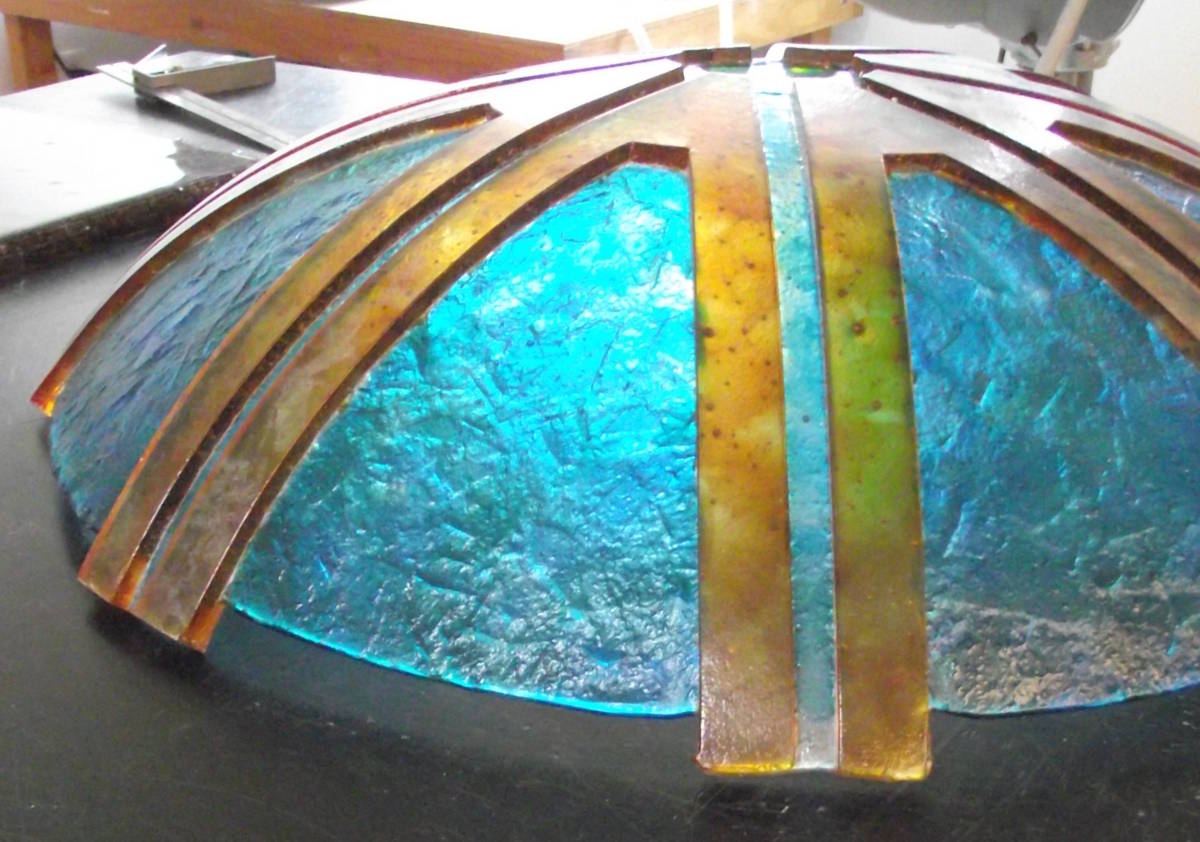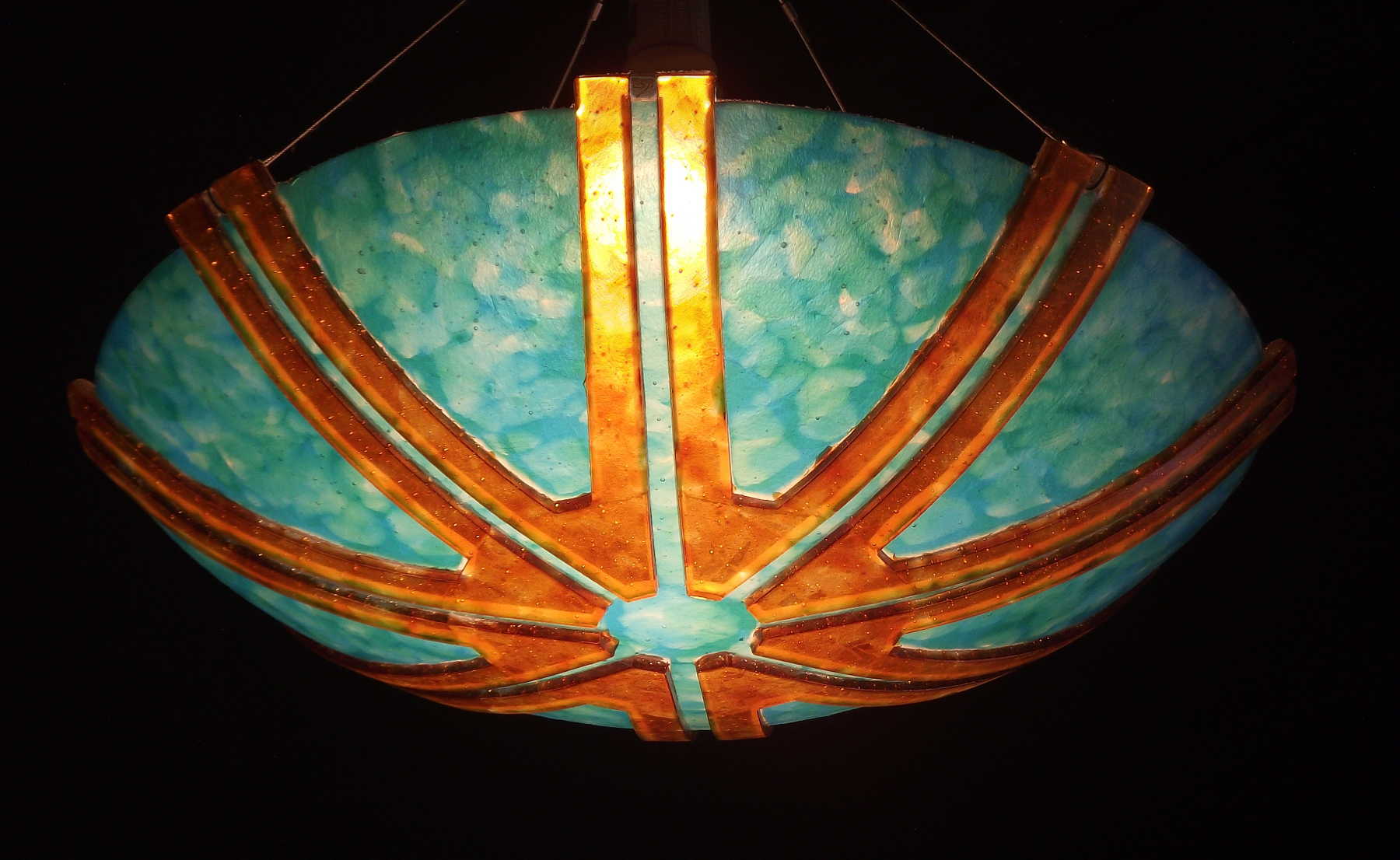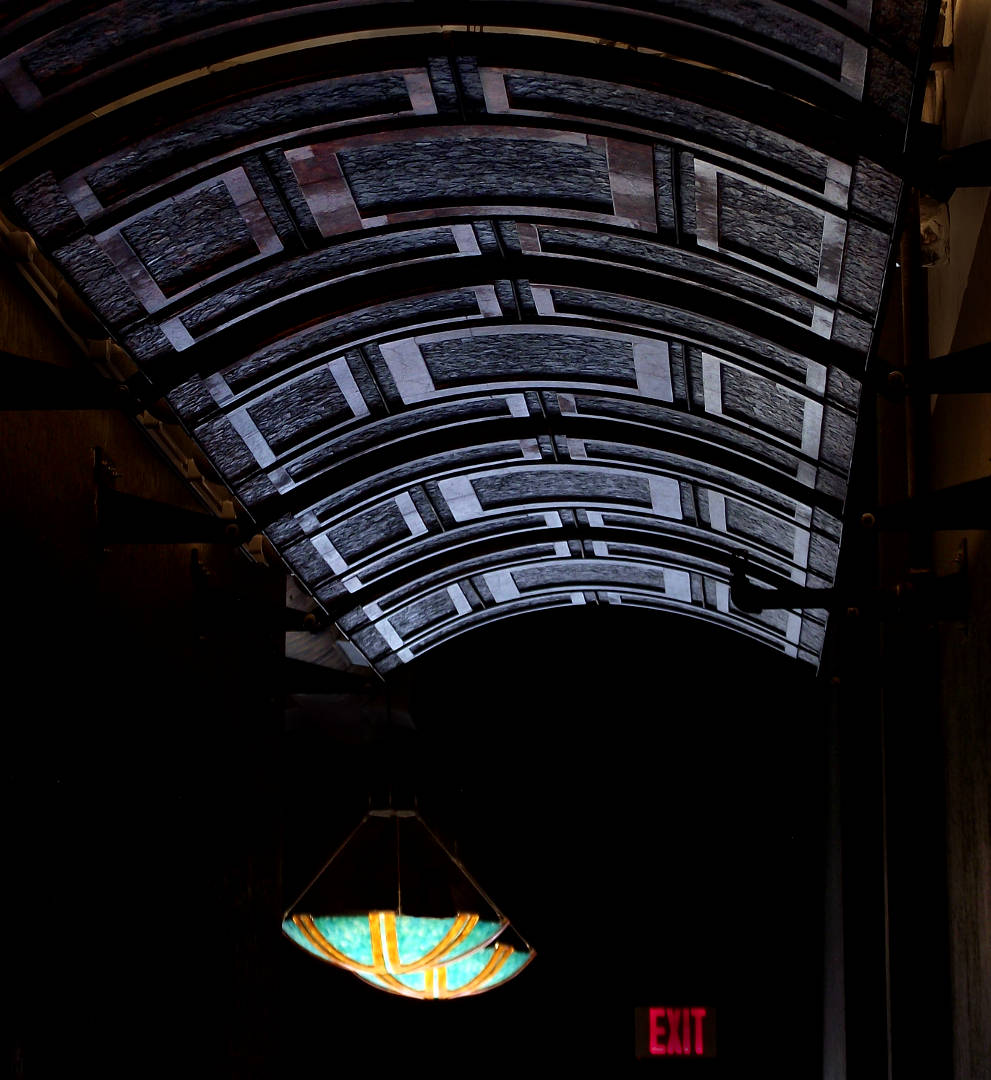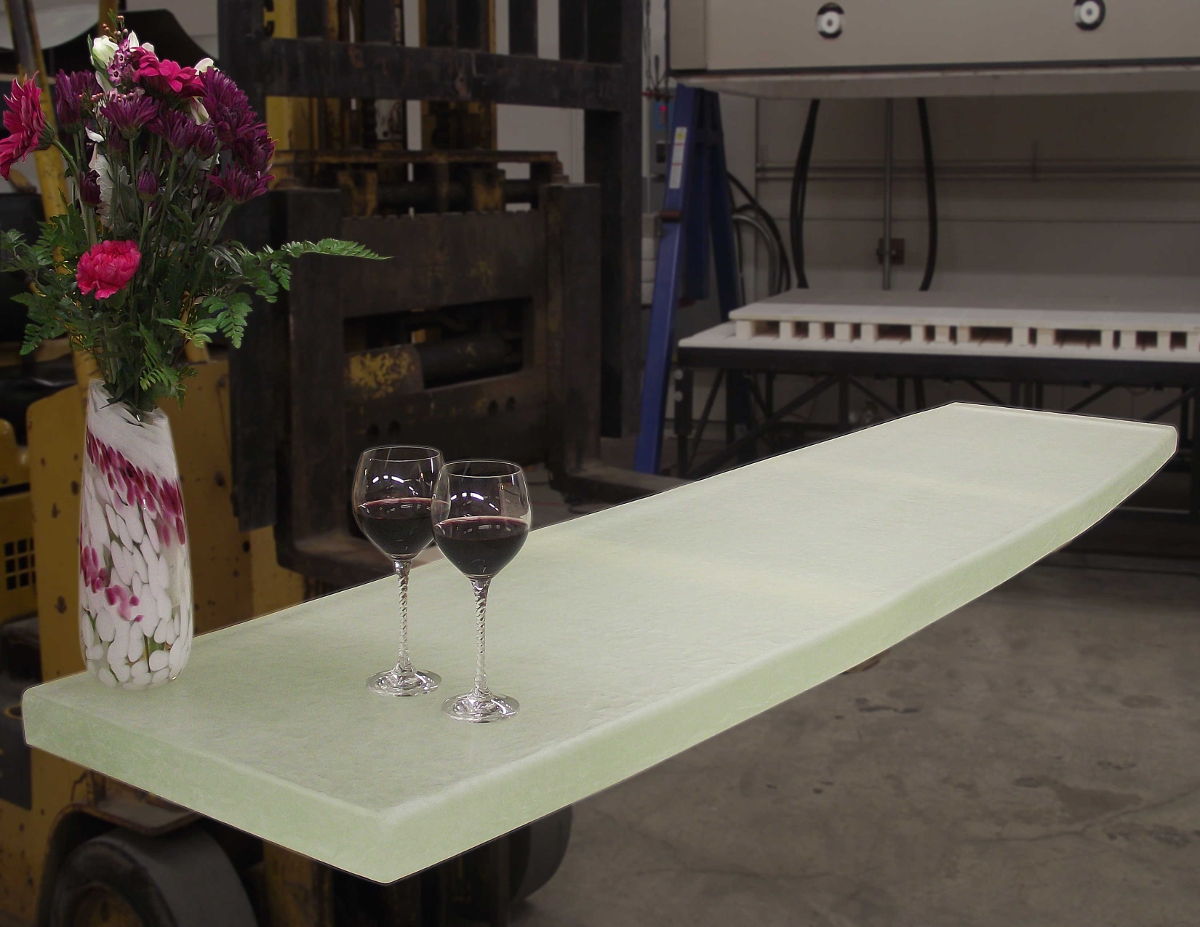 Tabletops, counters and other slab work
are a significant part of our production.
Our large-format casting kilns
allow us to make individual castings
as large as 48 X 96 inches
2 inches and more in thickness,
and up to a half ton in weight.
Established industry supply chains
and in-stock inventory of casting glasses
including over 60 colors of recycled glass
give us an extremely broad palette
and the ability to make large castings
quickly and cost-effectively.
lets us easily make imaginative shapes
other artists only dream about.
And our extensive facilities
including hot and cold glass studios
metal and wood fabrication shops
and large project assembly areas
allow us to build and integrate in-house,
outsourcing only when it enhances the project.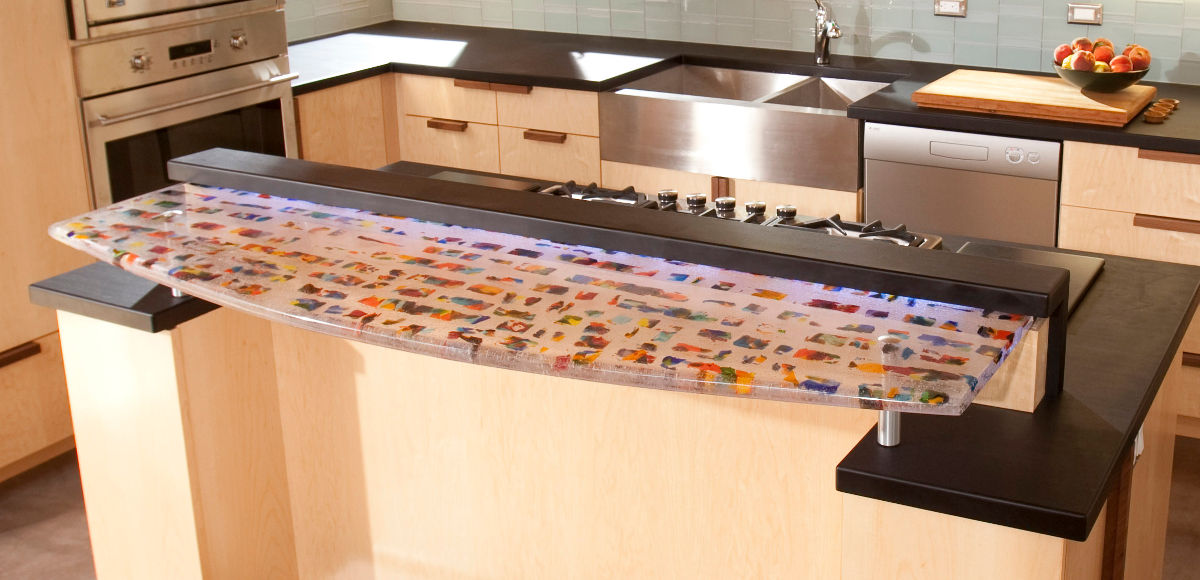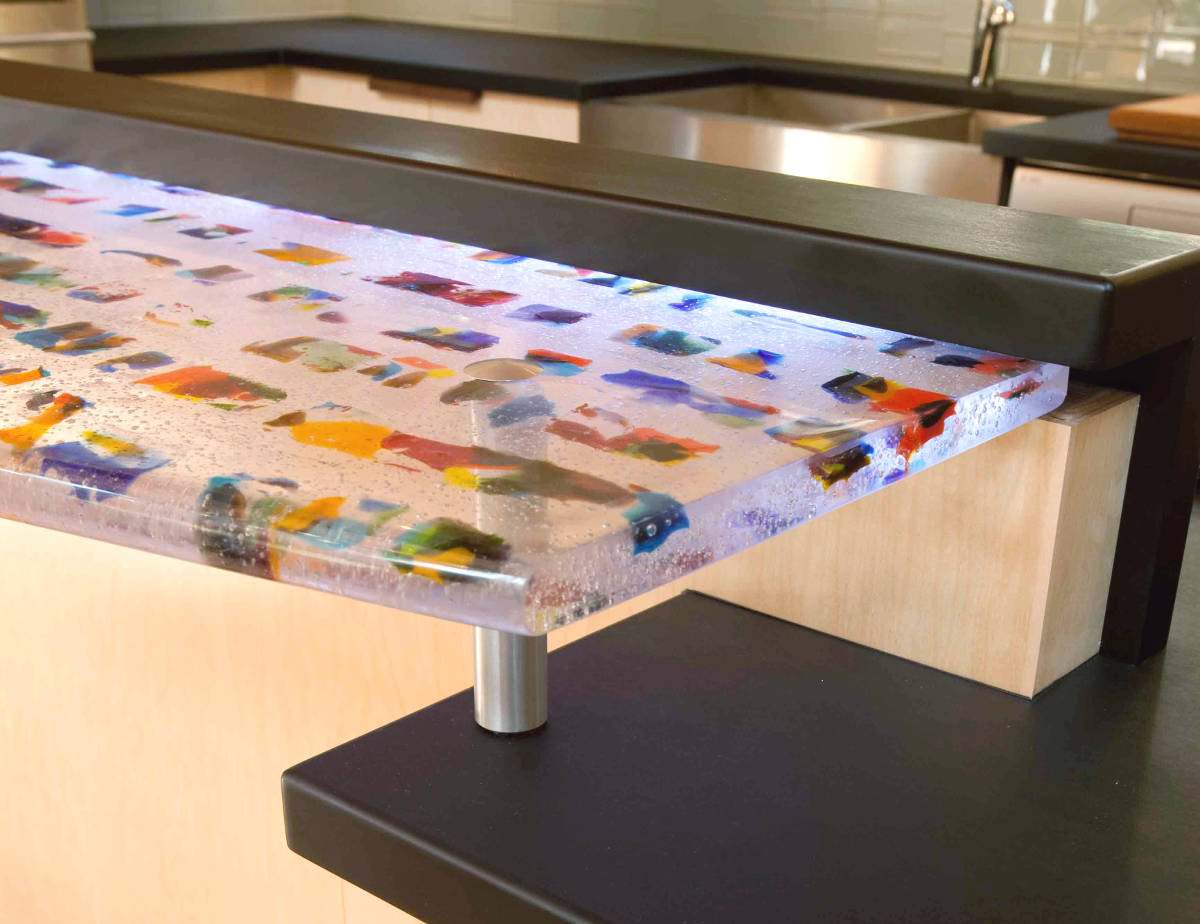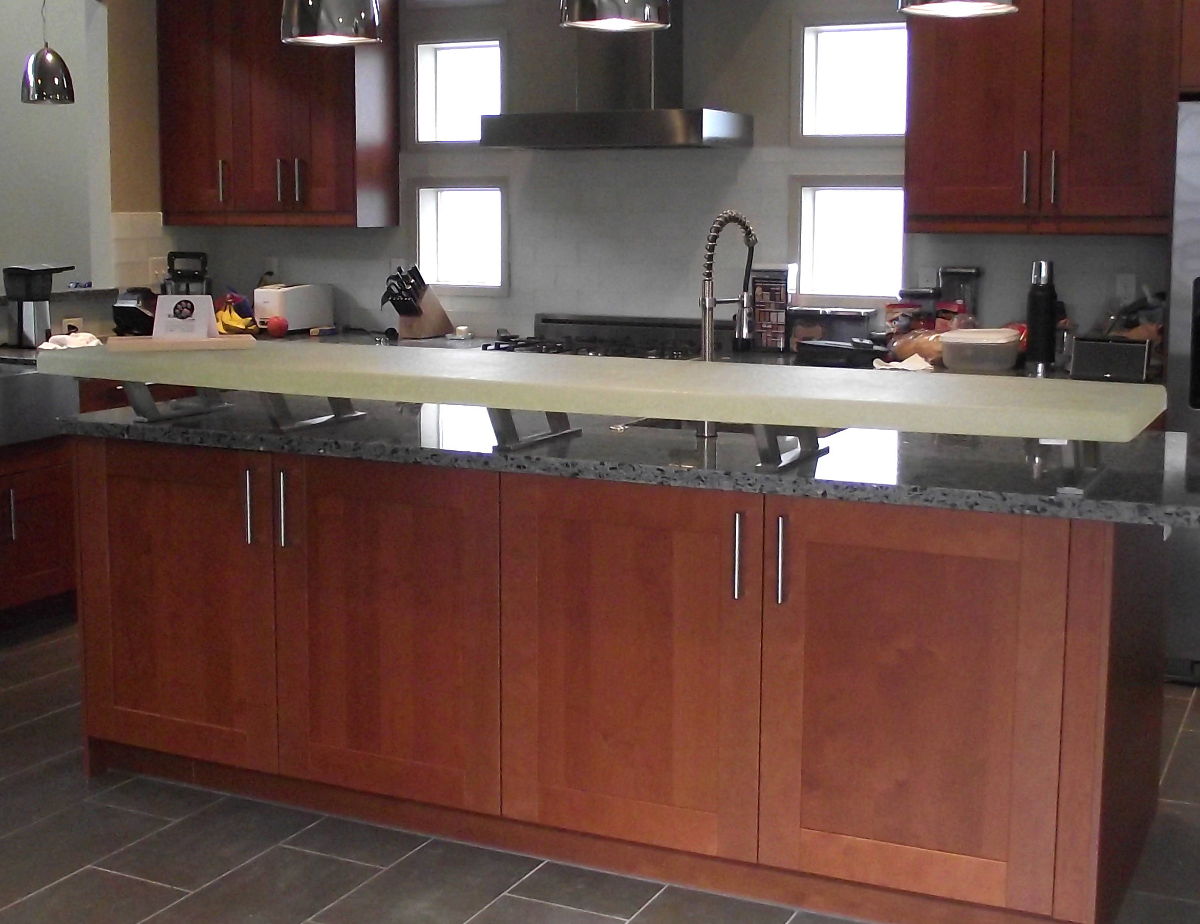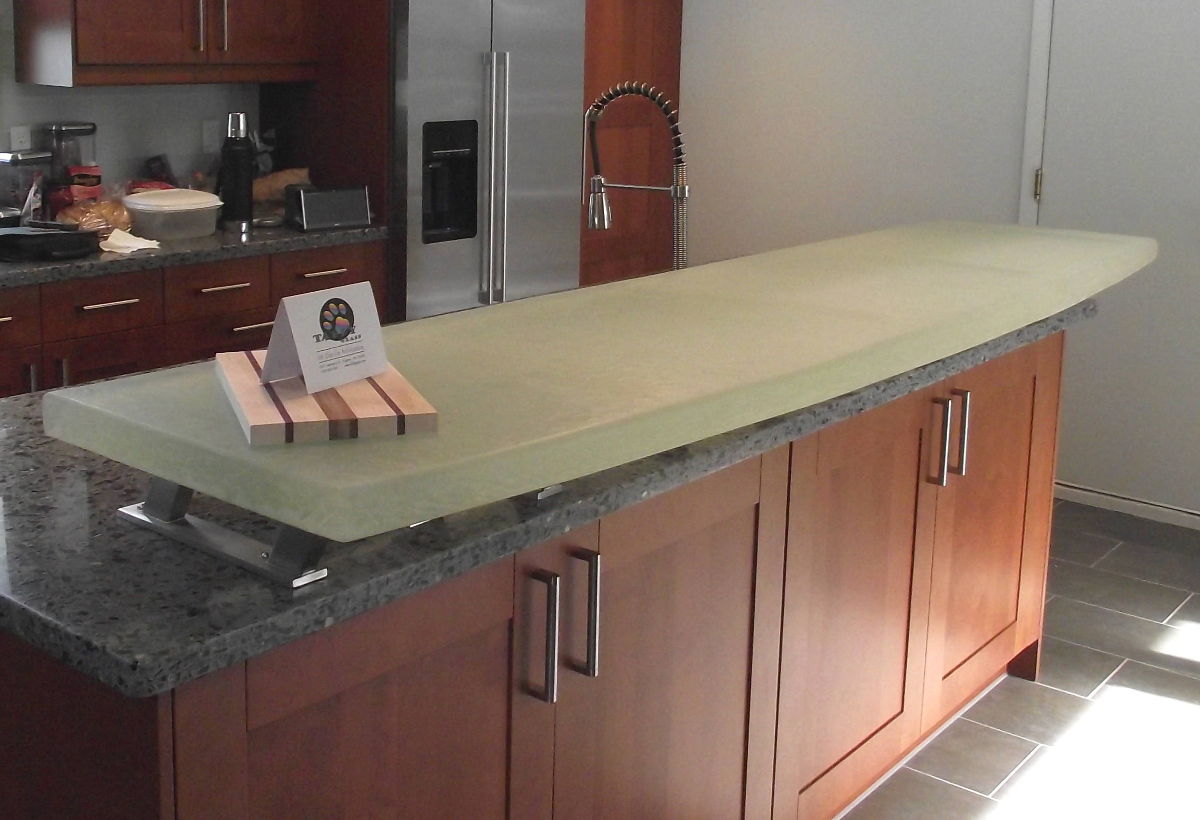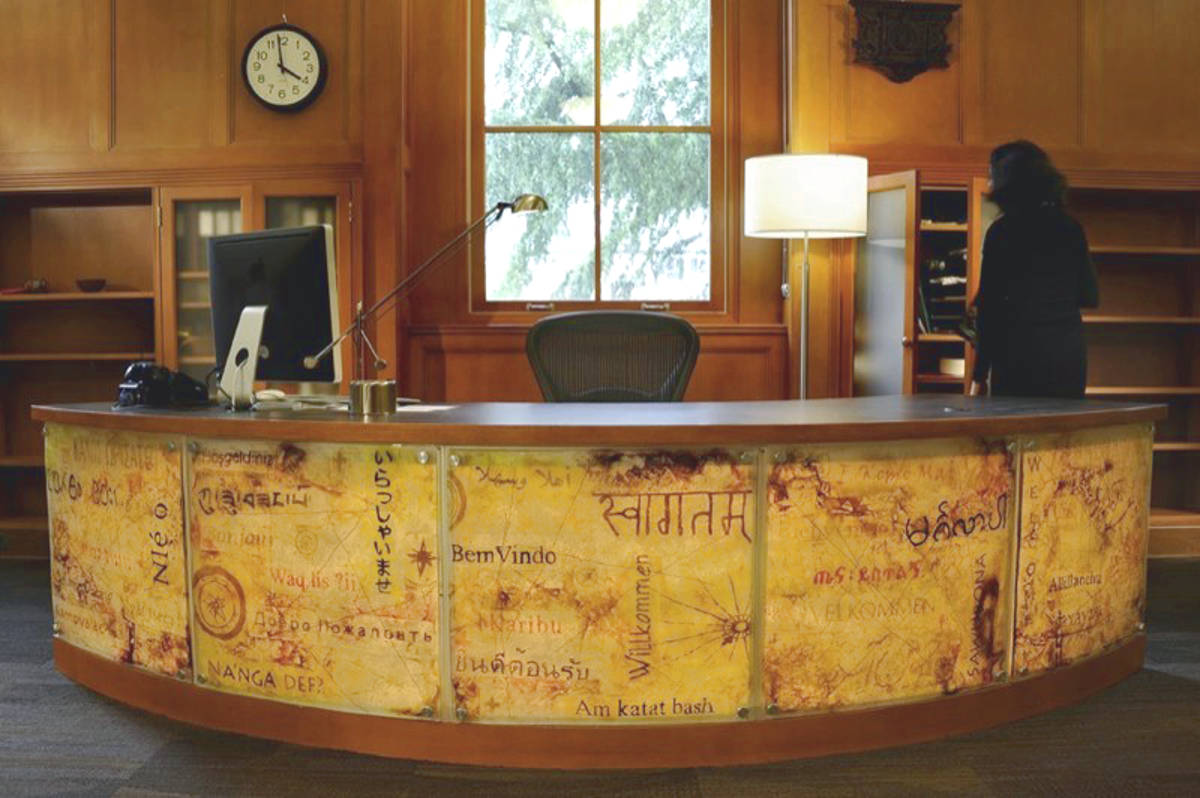 enhance an area in many ways.
Introduce a logo or theme
create a more private space
block an objectionable view
or public gathering place.
and/or filter natural light.
are some of the many forms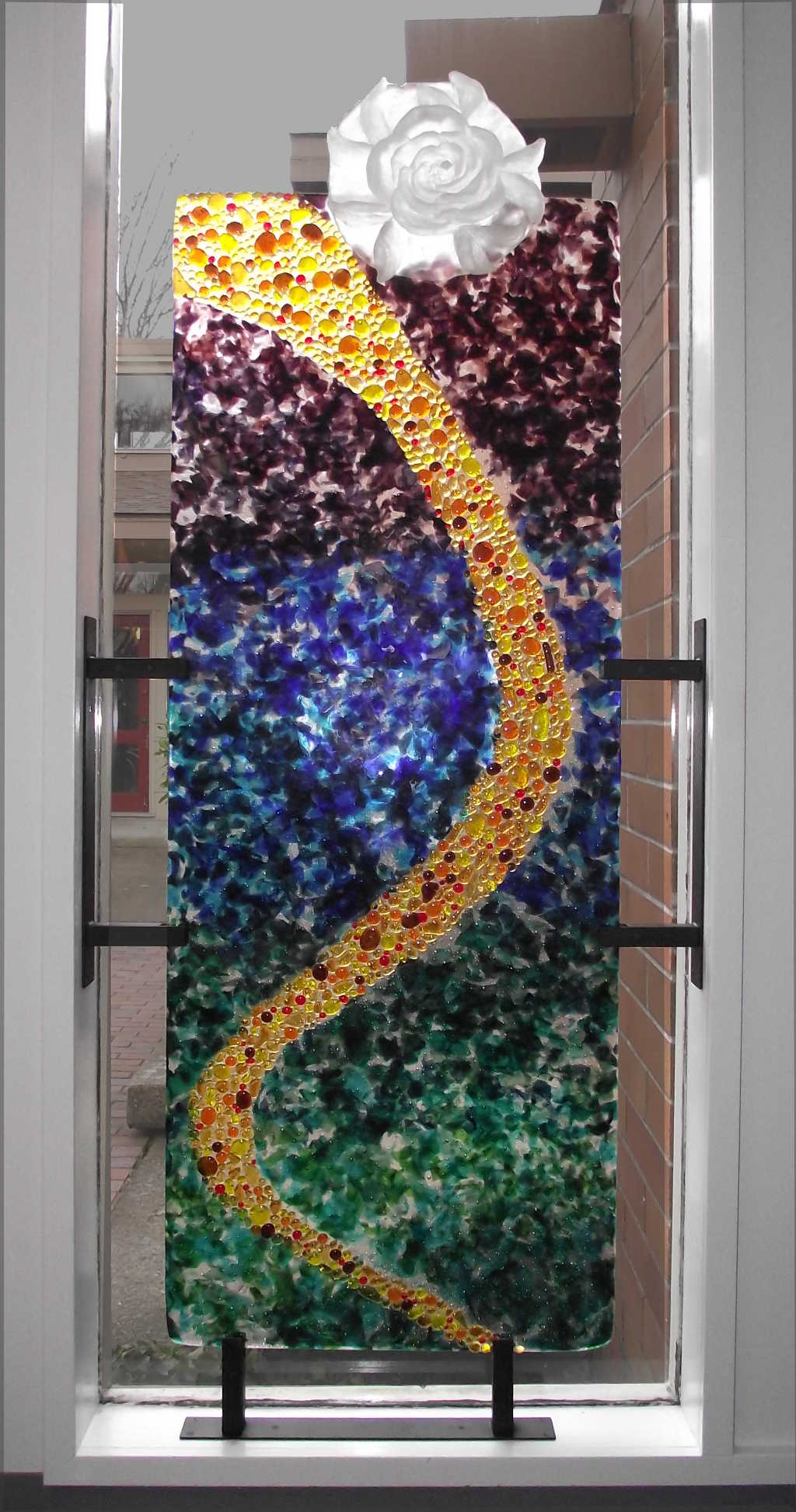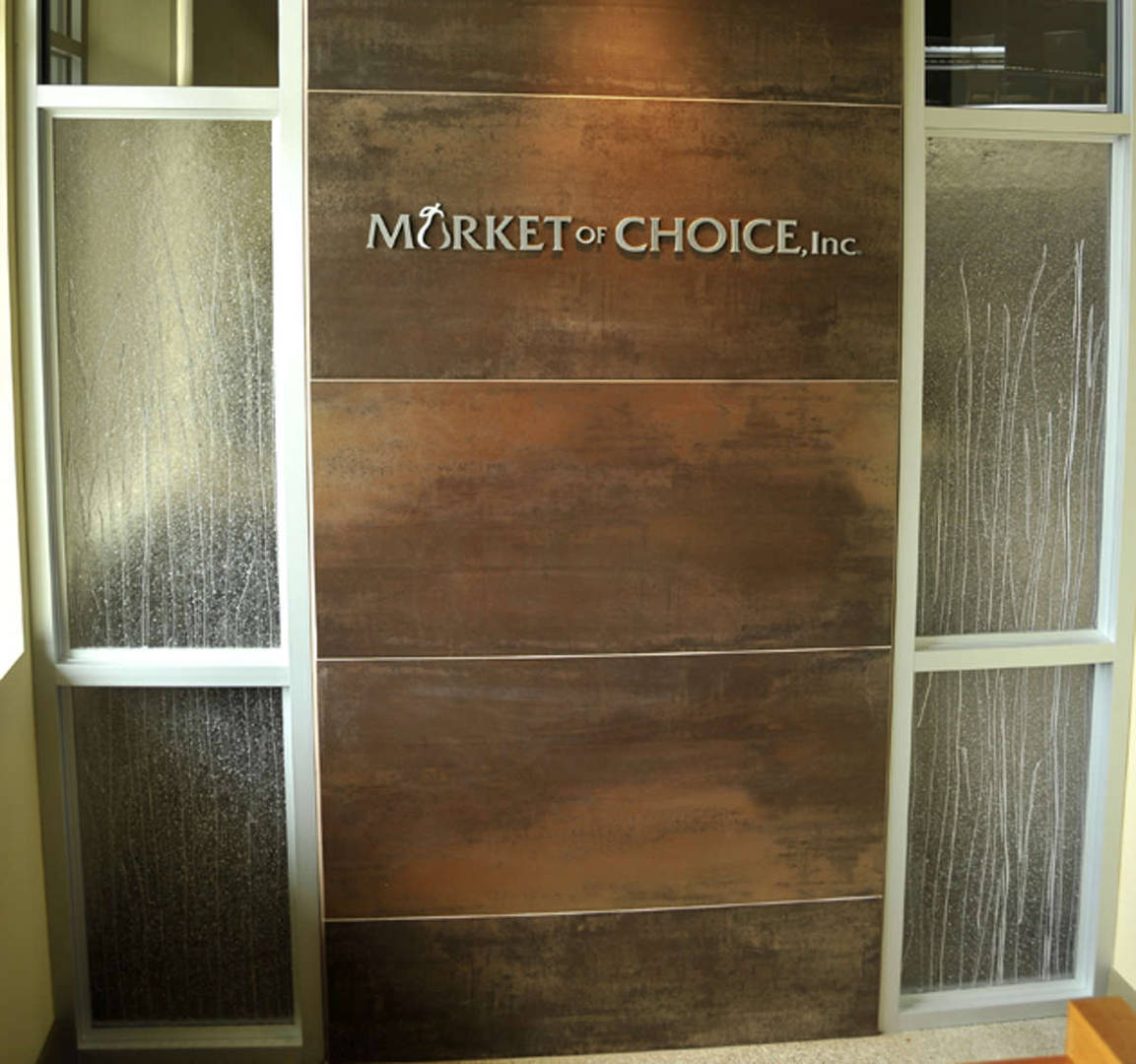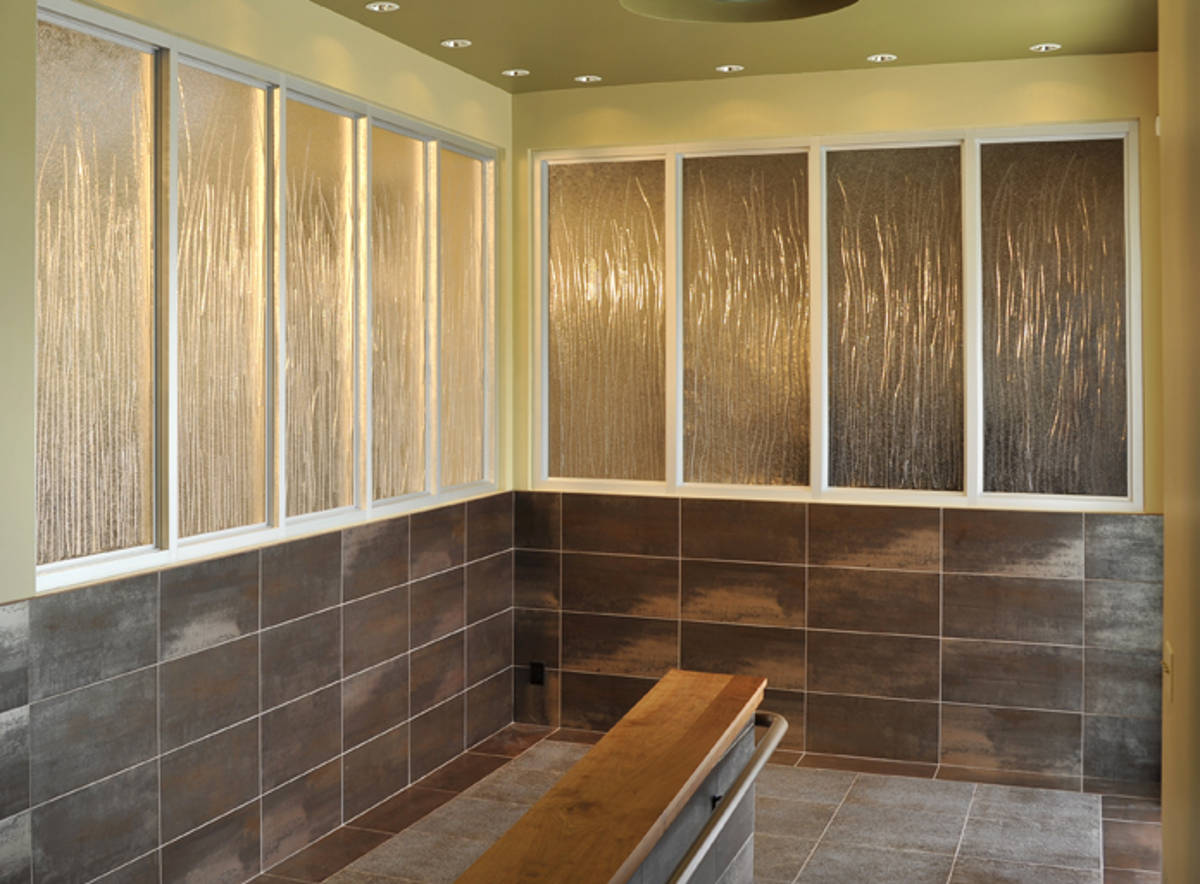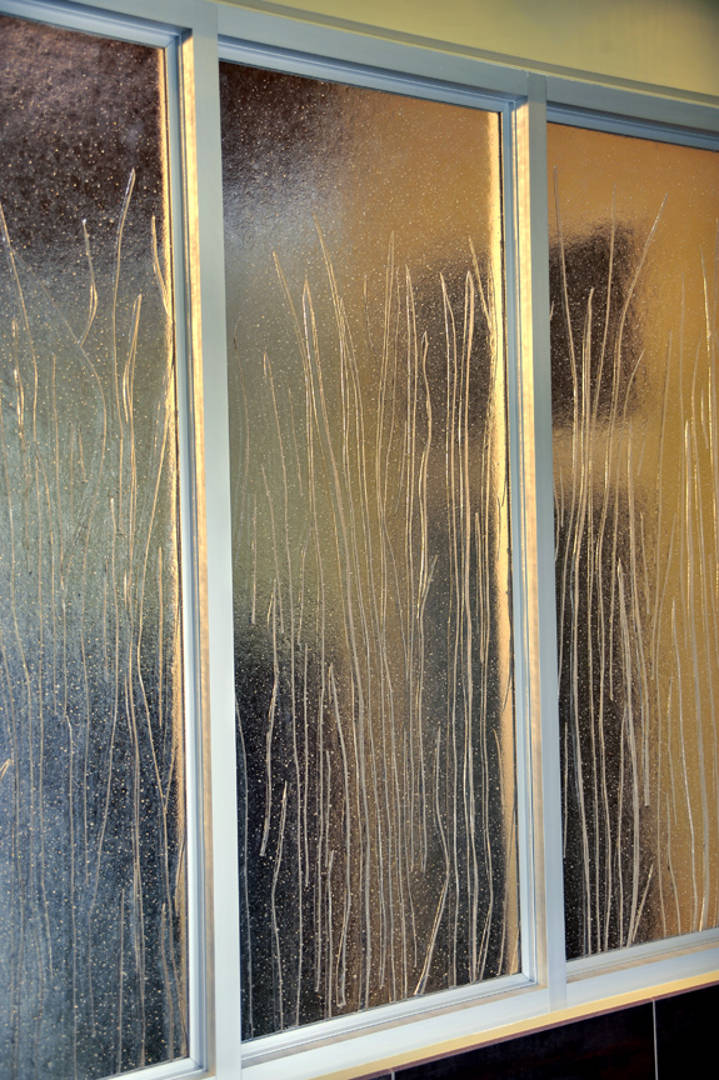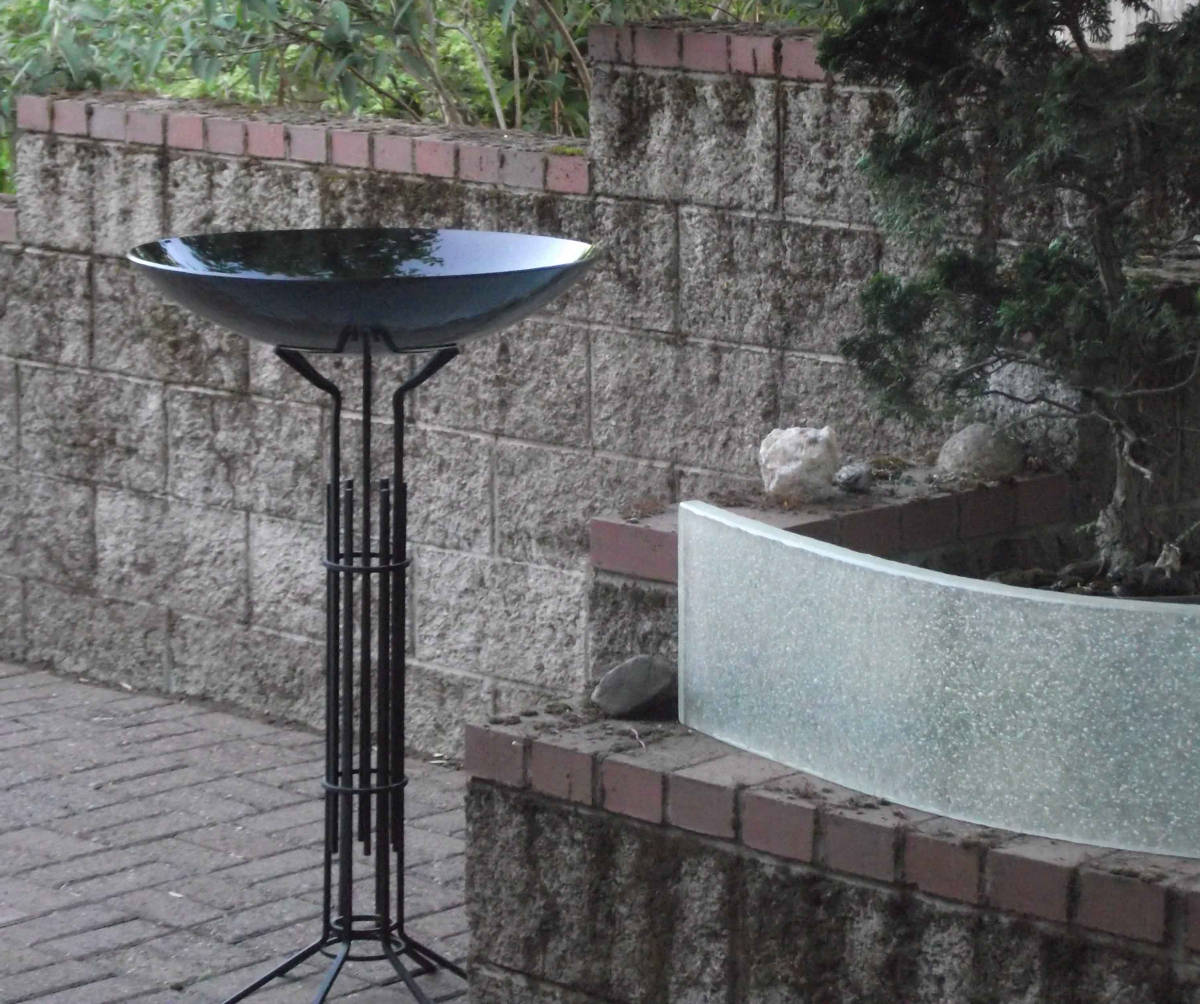 Bowl forms have many uses
in architectural settings.
and interior design accents
Our large format capabilities
up to 30 inches in diameter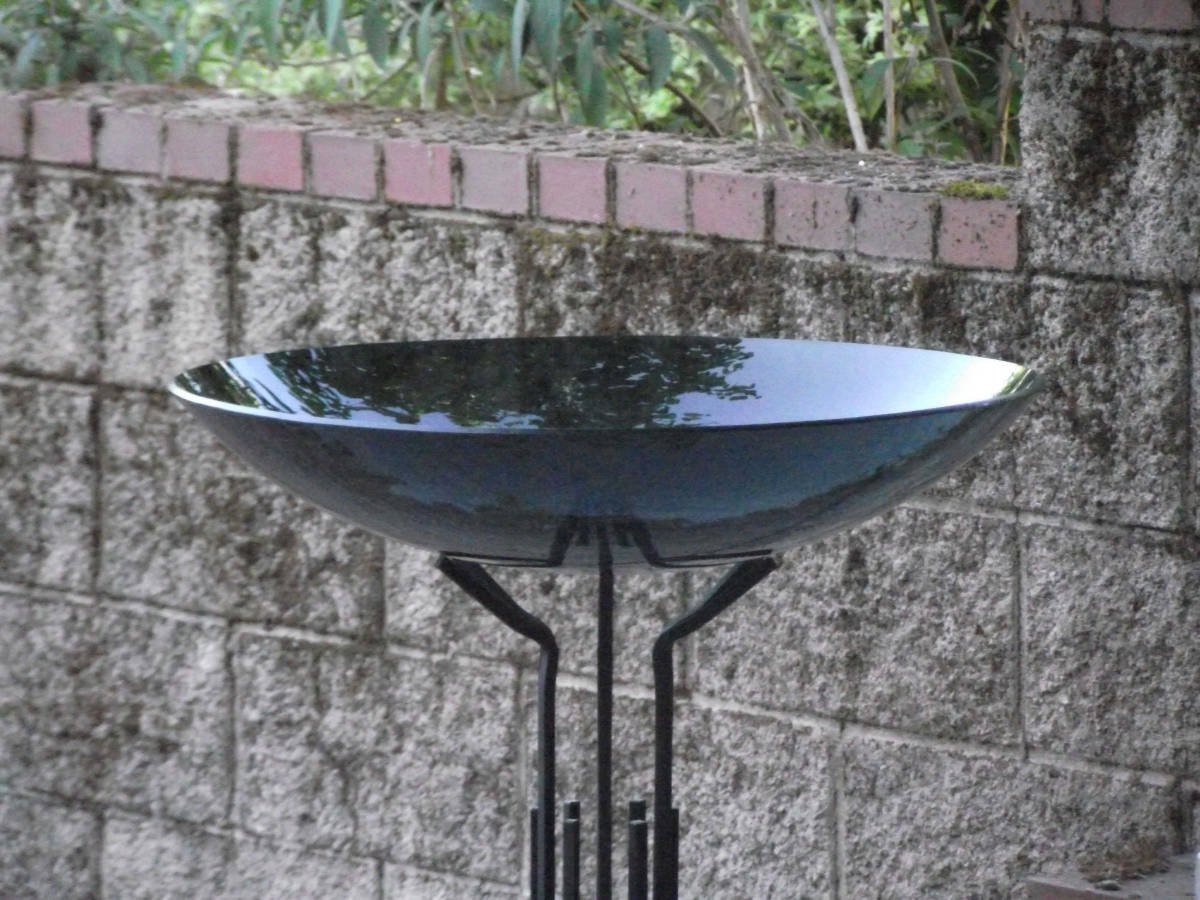 hover to pause, swipe to scroll, click to select